BIO
Jonathan Clarke was born in Bury St. Edmunds, Suffolk, England in 1961. From the age of sixteen he served his apprenticeship in the studio and foundry of his father, the accomplished sculptor Geoffrey Clarke, learning to master the craft of sand-cast aluminum. In 1994 he was elected to the Royal Society of British Sculptors.
In addition to aluminum, Clarke sculpts in oak, silver, and glass, and occasionally other metals. Many of his sculptures have a religious theme, and his pieces are on display in many cathedrals throughout England, including Southwell Minster and St. Edmundsbury Cathedral.
Clarke has exhibited in New York, Zurich, Venice, Tokyo, and throughout the United Kingdom. He has been awarded numerous private and public commissions, including works for Ely Cathedral and the Norwich Castle Museum. His sculptures can be found in many private collections in the United Kingdom, Europe, and the United States, as well as the Britten-Pears Foundation and the National Maritime Museum Cornwall in Falmouth, England.
ART
Jonathan Clarke's sculptures generally tend to be abstract and are often inspired by political and social issues. The artist has described his work as an attempt to recreate "defenses against the vulnerability felt when confronted by this seemingly overwhelming world." Clarke carves polystyrene without creating preparatory drawings first instead the desired shape is cut with a hot wire and then buried in a special molding sand. The polystyrene vaporizes when the molten aluminum is poured into the mold. The cast metal is removed from the sand and pieces are welded together. The immediacy of this technique is reflected in the sculpture's directness.
ABOUT THE ARTIST
ABOUT THE SCULPTURE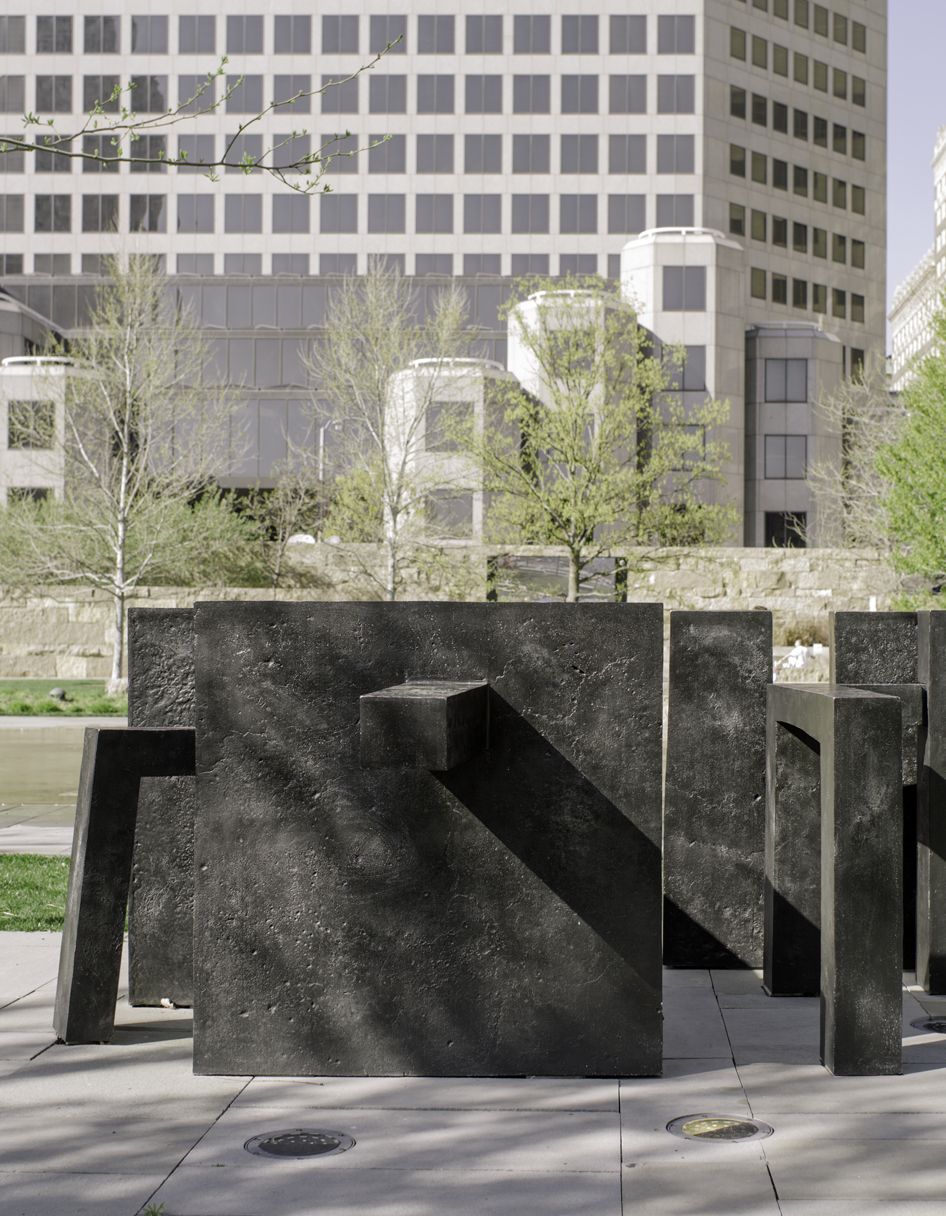 Lifestyle, 2006
Cast Aluminum
47.25″ x 60.25″ x 65″
MAP
Discover all of Citygarden's beautiful sculptures in our interactive map.
Open Map